• 2022 • Baby Quilt • Learning to Quilt • Quick Project • Quilt • Quilt-Along • Quilt-Top • Rainbow • Sew-Along • Solids • Suzy Quilts • Tula Pink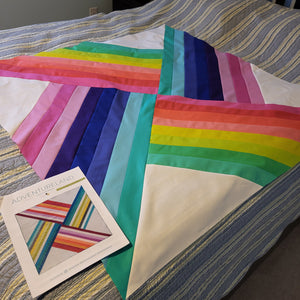 As a reward for finishing part one of my Spring Cleaning efforts, I decided to treat myself to a quick quilt top from a pattern that kept popping up on my Instagram feed that looked both quick and simple! Project: Adventureland Quilt Pattern Designer:  Suzy Quilts Total Cost so far:  46.20 + HST for the quilt-top & binding  Bonus:  8 extra strips for another project plus extra ~40" quilt-top As part of my intro to quilting, I have read many of Suzy Quilts blog posts and when her new Adventureland pattern kept showing up, I knew I had to sew...
---
• 2022 • Learning to Quilt • Northcott • Oh Canada • Patti's Patchwork • Quilt • Quilt Block • Quilt-Along • Quilting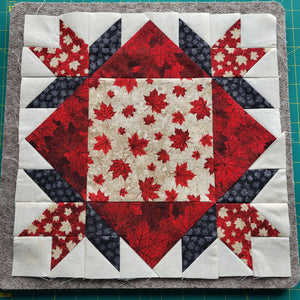 My First Quilt-Along! For those who read the My First Quilt blog post, you will know that I am not a quilter, but I am a fairly experienced sewist. While I can read a bag making pattern with ease, quilt patterns are still about 60% confusing to me after my first read through. When I read about Northcott's With Glowing Hearts Quilt-Along with a pattern by Patti's Patchwork (of whom I have another pattern from that is on my list to sew) that would come along with tips and tricks, I knew that I needed to sew this project!  Bonus points...
---
• Blade Saver • Free Spirit Fabric • Kaffe Fassett • Learning to Quilt • Lessons Learned • My First Quilt • Northcott • Pellon • Pre-Cuts • Quilt • Quilting • Rainbow Gradient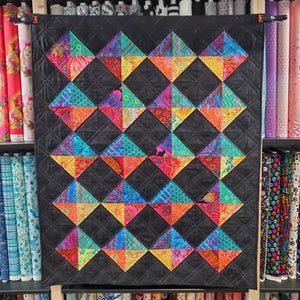 My First Quilt!  A Bag Maker's Journey into the World of Quilting.  PS:  I love everything rainbow!
---
• Block • Brand Ambassador • Jacob's Ladder • Learning to Quilt • My Creative Quilts • Quilt Block • Quilting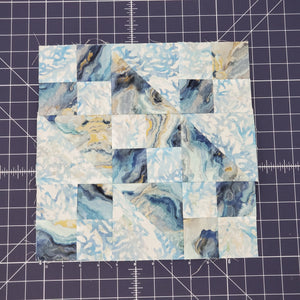 Venturing into the world of quilting, check out this blog post about my first quilt project, a Jacob's Ladder block.  Special thanks to Brand Ambassador Marijke for her help with inspiration and direction!
---
• Journey • Northcott • Project Ideas • Project Panel • Tote Bag • Tote Panel • Tutorial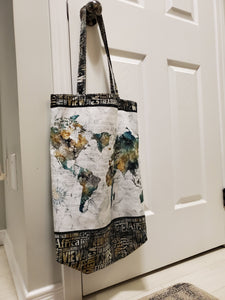 Northcott Project Panel - Canvas Tote Bag (Journey) part one:  review and tutorial style instructions.