• #SCFSeasonal • 2022 • Chance to Win • Christmas • Coupon Code • Draw • Holiday Contest • Holidays • Seasonal Sew-Along • Seasonal Sewing • Sew-Along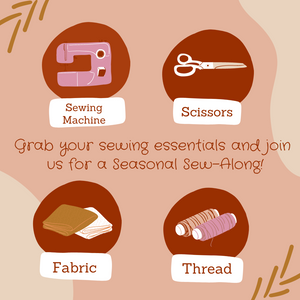 Welcome to Spack Craft Fabric's Second Annual Seasonal Sew-Along Seasonal sewing projects can be a fun way to add some fabric flair to your home or gift giving occasions, but we often put it off until the last minute (or at least I do!).  A sew-along is an excellent way to get inspired to keep moving on your seasonal sewing projects!  As a bonus, you also get a chance to win credit for more fabric! We will be hosting this year's Seasonal Sew-Along in our newly launched Facebook group, Spack Craft Fabric Sewists.  If you don't use Facebook, please e-mail...
---
• 2022 • Destash • Organize • Organizing • Spring Cleaning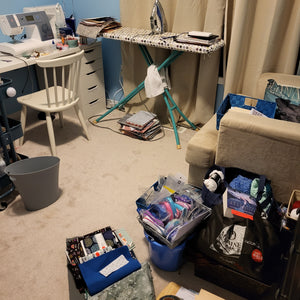 Spring has sprung along with some spring cleaning and organizing!  Read on for part one of my spring cleaning efforts!
---
• 2022 • Contest • Kits • Northcott • Oh Canada • Patti's Patchwork • Quilt-Along • Quilting • Sew-Along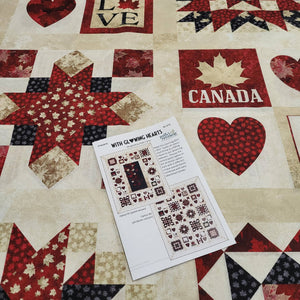 Northcott is celebrating the 10th Anniversary of Stonehenge Oh Canada! collections with three different events including: A 10 month Quilt-Along (Mar-Dec 2022) Celebrate Canada Day (June 2022 Submission) Wear your Patriotic Pride (November 2022 Submission) Each of these events come with some great valued prizes from the event sponsors!  (Please note that Spack Craft Fabric is a shop participating in this event - we have nothing to do with the event, contest, or prize giveaways) 10 month Quilt-Along from March-December 2022 Hosted on Patti's Patchwork and on Northcott's Facebook and Instagram Two monthly prize giveaways valued over $150 Three Grand Prize winners...
---
• 2022 • Bliss Bold and Bright • Chance to Win • Contest • Coupon Code • Gift With Purchase • Northcott • Valentines Day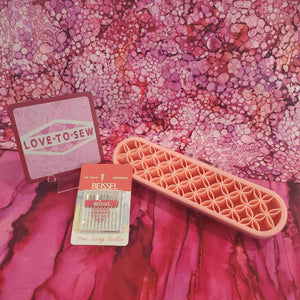 With Valentine's Day right around the corner, it's the perfect time to talk about love!  While this special day tends to focus on romantic love, I thought it would be a nice time to discuss a little self-love, the things we do to take care of ourselves… like sewing!  Do you love to sew?  I love to help people find the fabric they are looking for and offer fun giveaways!  Check out this cute pink prize pack that is up for grabs!  Featuring two fat quarters from Northcott's Bliss Bold and Bright collection, a cute "Love to Sew" coaster, a...
---
• #SCFSeasonal • 2021 • Chance to Win • Christmas in July • Contest • Coupon Code • Seasonal Sew-Along • Seasonal Sewing • Sew-Along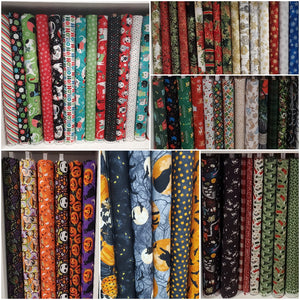 Get a head start on your seasonal sewing and earn a chance to win fabric at the same time!  Cheer on your friends and friendly competitors for an additional chance to win an e-gift certificate.